Diamond Ear Cuffs
Diamond cuff earrings are the perfect way to refresh your fashion game with an edgy look. With mid-ear and low-ear styles in fresh, contemporary designs, you can discover glam-to-grunge looks that are as versatile and flexible as you are. Our diamond ear cuffs will fit everyone differently because every ear is unique — you can adjust your cuff to find your own natural fit.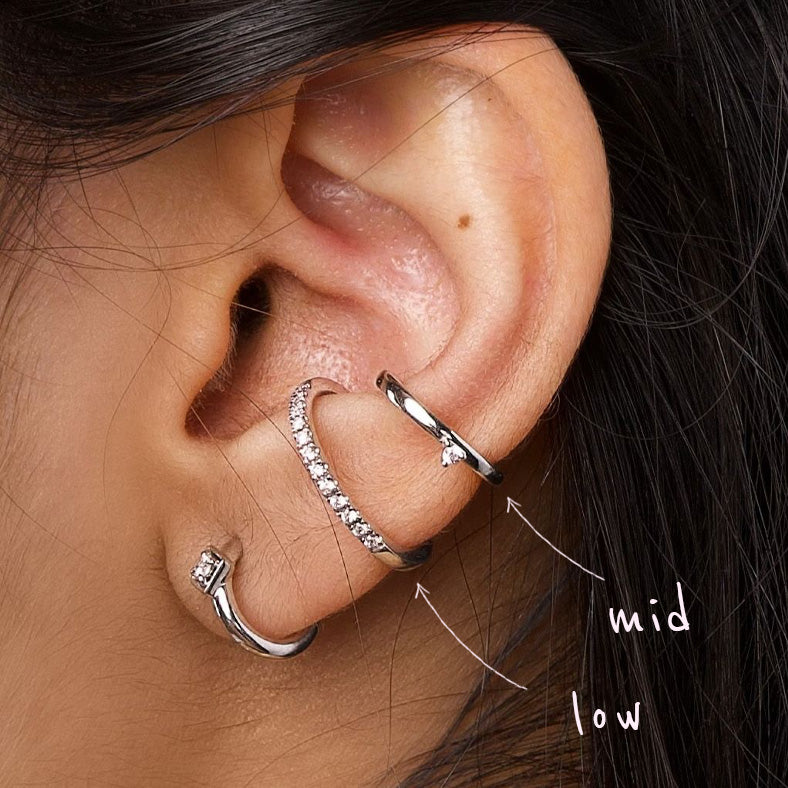 Cuffs = Instant Edge
Easy-on comfortable cuffs.
NO PIERCINGS REQUIRED.
Versatile diamond ear cuff designs for stacking, mixing, and styling your way.
Shown:
Top = Mid Ear Cuff: Trinkle Solo Sparkle Ear Cuff
Center = Low Ear Cuff: PC Pave-All-Day Ear Cuff
Bottom = Cup Collection Perfectionist Hoop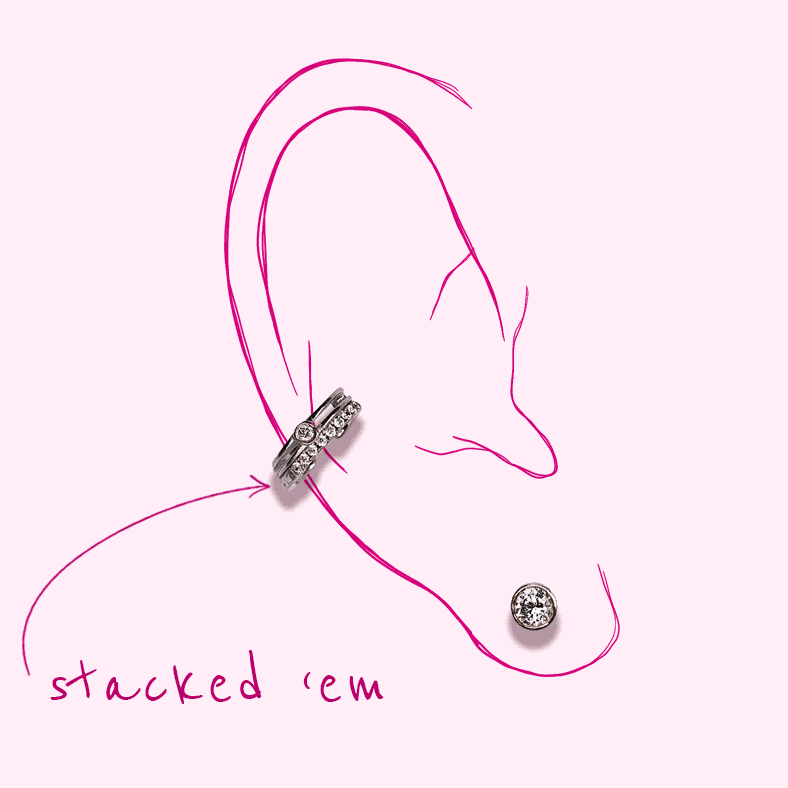 Our Selection
Every single one of our ear cuffs is made with recycled metals and lab-grown diamonds so you  can look good and feel great about wearing eco-friendly jewelry. Whether you shop sterling silver or 14k gold with single or multi-diamonds, you're getting certified conflict-free designs that speak to your style and protect the environment. Browse a selection of unique styles to find the perfect diamond ear cuffs to fit your modern aesthetic.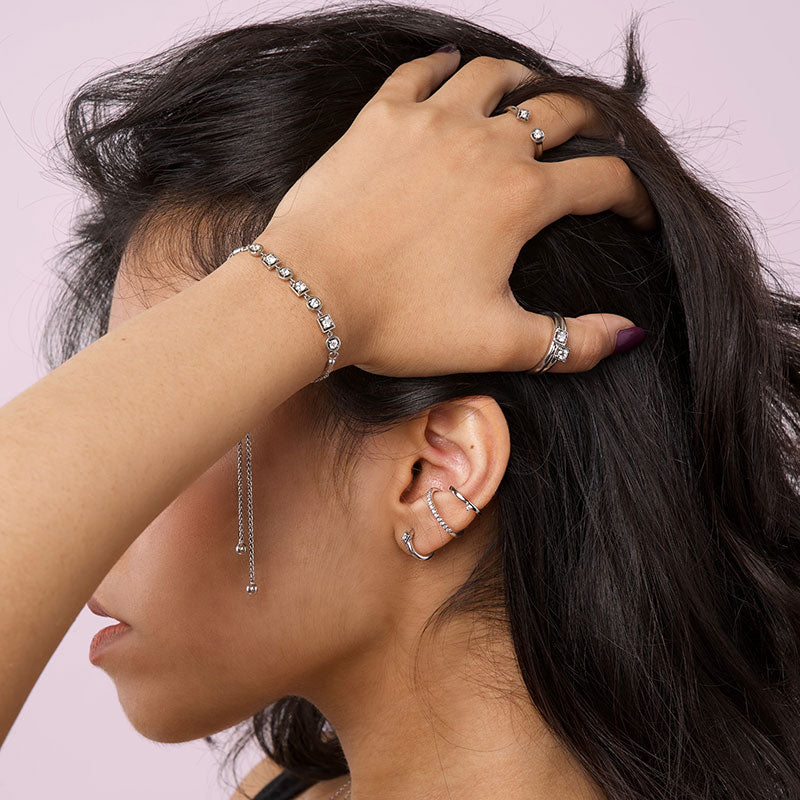 How Ear Cuffs Work
Since each person's ear is slightly different, no cuff will sit in exactly the same spot. We provide images that can help guide you for diamond ear cuff placement, but you'll have to try them out on your own to find your comfort zone. We also have two techniques for putting on your diamond cuff earrings, including:
1. Bottoms Up: Slide your cuff onto the soft spot at the base of your lobe and gently tug your lobe until it's all the way through the cuff. Then, slide the cuff up your ear until it feels secure.
2. Top Down: Slip your cuff on at the top of your ear, below the Helix, and slide it down until it's secure.