"We are changing how, why, when, and where diamonds show up for the next generation. Now, and for a brighter future."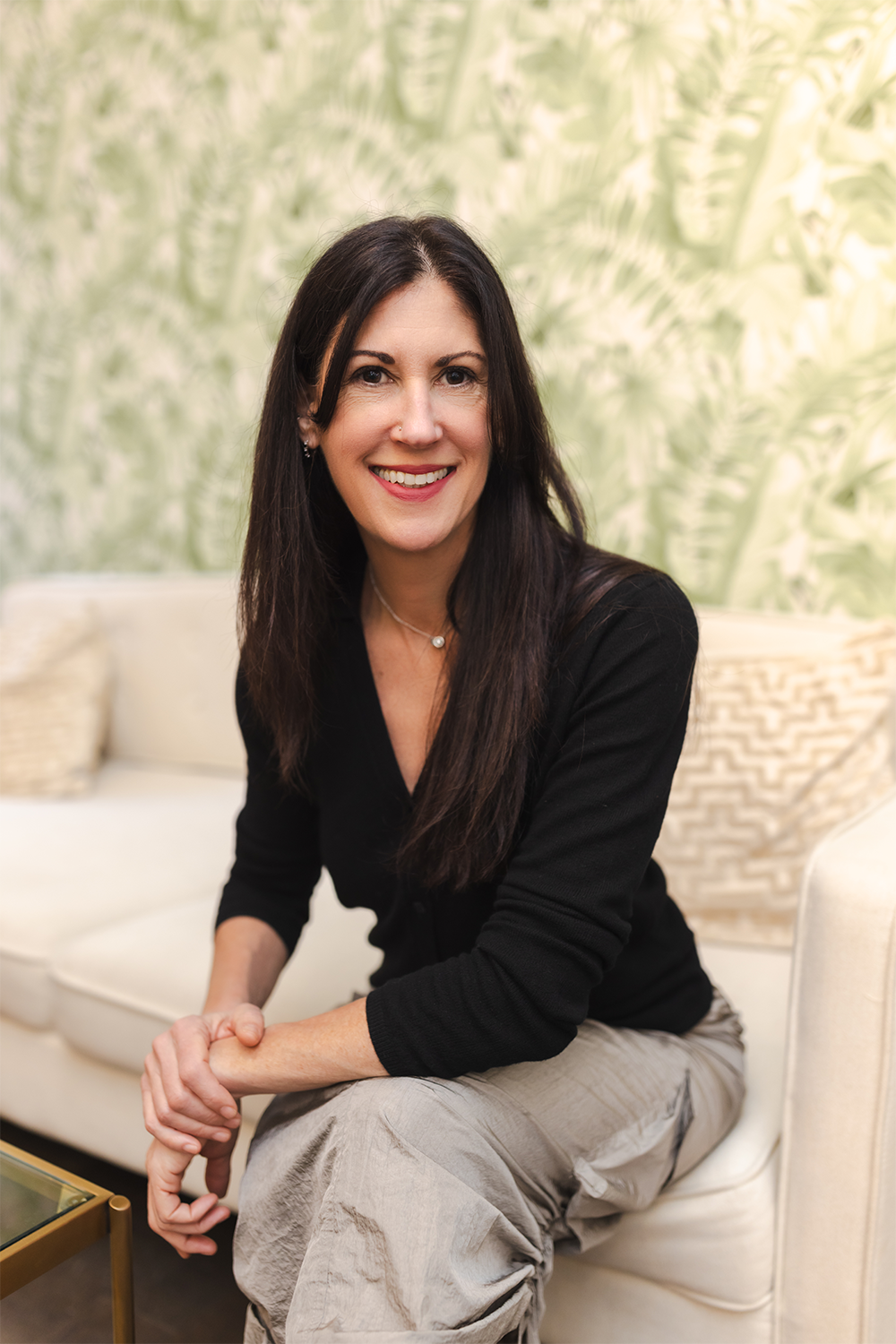 Our founder, Amy Levine, is on a mission to sparkle better. A veteran designer and merchandising executive for several high-end jewelry brands, Amy felt that traditional diamonds were stuck in their same old story of retread styles with questionable sourcing and elitist pricing. Diamond jewelry was out of touch and sadly losing its luster.
A mom to two GenZ young men, Amy saw the next generation turning away from diamond jewelry for its stagnant environmental practices and ethics, not to mention its lack of individual style and overtly high-brow perception. In Amy's opinion, it would be a great loss for both the diamond industry and the next generation to miss out on all that inimitable sparkle. 
And then . . .
In 2018, the FTC ruled that 'a diamond is a diamond' regardless of its source, and lab-grown diamonds came alive. For Amy, this event was more than a little disrupter in the industry; it was the linchpin of change, and her seed was planted. An active early mover in this new concept, she was invited to work with a small group of industry leaders on the sustainability certification of lab-grown diamonds. With that sparkling achievement, Amy's seed began to grow.
Consulting for several 'new' lab-grown diamond brands, Amy saw promising headway on sustainability and ethical fronts, but found the industry was still stuck in the same mundanity of product, just at lower prices. Perception being reality: the modern consumer was not being seen or reached.
With intention and hope for a brighter future, Amy has grown that disruptive little seed into Seed2Stone Lab-Grown Diamond Jewelry, literally changing how diamonds show up for a new generation of self-expressive natives. Diamonds can show up ethically sourced and sustainably produced. Diamonds can show up attainably priced with 25% of our collection under $200.
Diamonds can show up where and how we wear them, not only on fingers and hands, necks, wrists, and lobes, but in our beautiful noses, helix, tragus, daith, and everywhere we want them! Diamonds can show up like all of us: uniquely.
Rooted in Brooklyn, our team is inspired by the freedom of self-expression, street style, tattoos, and high-low styling from glam to grunge. The resulting designs are fresh, fierce, and as versatile as your every mood.
Working exclusively with sustainably sourced lab-grown diamonds, recycled sterling silver and gold, and a certified responsible manufacturing partner, Seed2Stone prioritizes forward-thinking for the environment as much as we do for our styles. We deeply value our collective responsibility as part of the global community, and continuing our tradition of planting seeds, we proudly contribute to global reforestation:
One Seed2Stone Purchase = One Tree Planted.
We hope you join us in our quest for a brighter future.
Choosing a selection results in a full page refresh.