Lab-Grown Diamond Necklaces
It's time to shake up the classic and traditional diamond necklaces of days past with something newer, fresher, and more brilliant. Our diamond necklaces allow you to explore glamorous design with a more urban style so you can incorporate precious metals and diamonds into your everyday wardrobe. Shop our lab-created diamond necklaces now to find an edgy jewelry piece you can see yourself wearing every single day. Discover attainable, lab-grown diamond jewelry.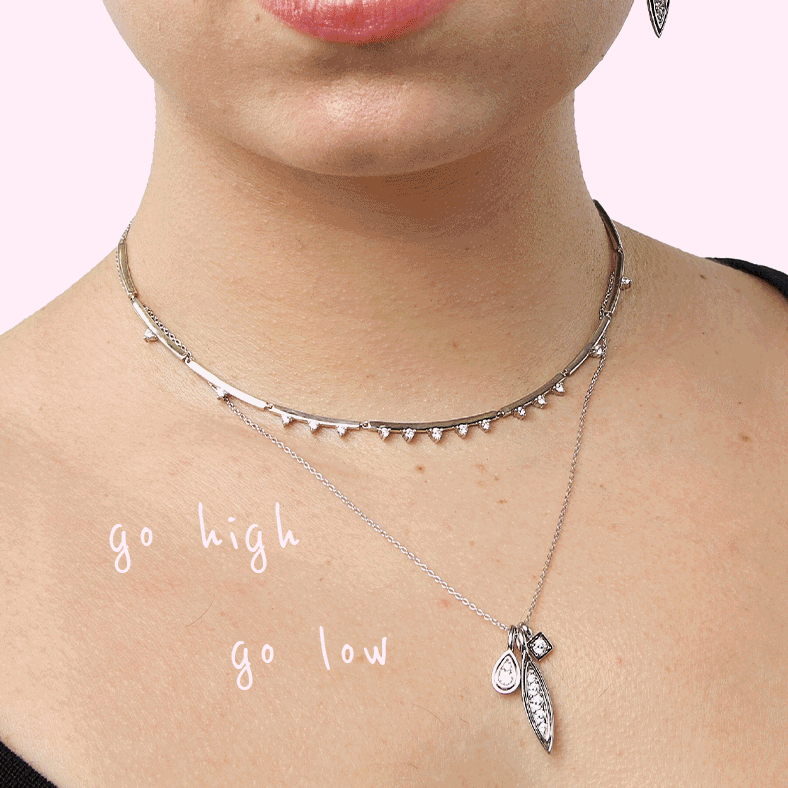 Glam-to-Grunge Lab-Grown Diamond Necklaces
We've designed our lab-created diamond necklaces with versatility and vibrance in mind. From our materials to our original aesthetic, each piece offers you sparkle, brilliance, and a unique sense of self. With this street style-inspired collection, we're finding the balance between adornment and functionality through a glam-to-grunge vibe that says it all. Wear a necklace solo or stack several pieces from our sleek Cup collection to develop your own distinctive look.
Ethical Materials
To ensure our lab-grown diamond necklaces adhere to this worldview, we use only certified recycled metals and lab-grown diamonds, as well as sustainable manufacturing and shipping practices. When you shop with us, you're joining our mission to make the world a better place by disrupting the diamond industry and helping restore the environment. Each order helps us take strides toward global reforestation: one purchase = one tree planted. We even encourage you to take action on a local level by sending you a free wildflower seed bomb that you can spread near your home to support ecosystems and pollinators. Choose Seed2Stone for self-expressive pieces and forge a brighter future with us!