Lab-Made Diamond Rings
There's nothing quite like wearing a diamond ring and seeing that sparkling brilliance each time you move your hand. Why wait for engagement? At Seed2Stone, we're here to turn that idea on its head with attainable, lab-grown diamond rings designed for everyday wear. In addition to our sustainable sourcing methods and unique contemporary style, our affordable diamond rings are all about accessibility and self-expression. Browse our collections to find your look today.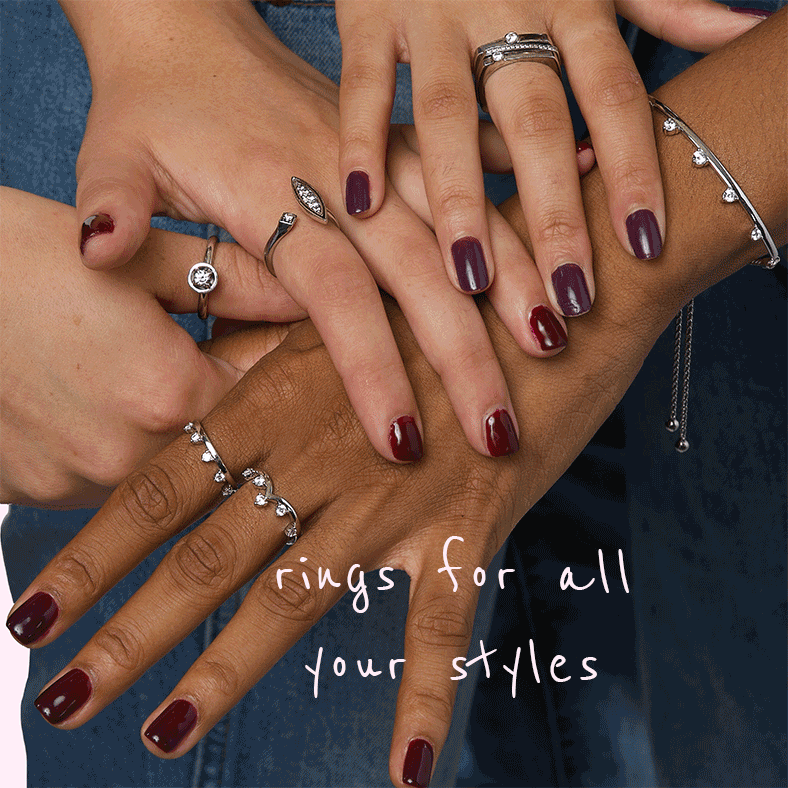 Lab-Made Diamond Rings for Every Aesthetic
Because we use certified recycled metals and lab-grown stones, our diamond rings are more affordable than what you might see in other jewelry stores. Instead of spending thousands of dollars on a single piece (and supporting harmful mining practices), our pricing model allows you the opportunity to make better purchases that support the environment and disrupt the diamond industry.
As you shop, you'll see that we offer lab-made diamond rings in a variety of styles among our unique collections. Whether you prefer bold and sleek jewelry or edgy and elegant jewelry, we have something for every aesthetic. We stock standard size 7 rings and quickly make-to-order sizes 6 and 8. Please contact us to special order any style ring, custom-made to ANY ring size. We are happy to accommodate you!
Sustainable + Attainable
Pair text with an image to focus on your chosen product, collection, or blog pWe believe in transforming the diamond industry. We approach sustainability through multiple channels, including recycled materials and reforestation efforts, as well as reducing our environmental footprint with minimal packaging to reduce waste. A wildflower seed bomb comes with every purchase so you can join us in rehabilitating urban environments to support local ecosystems.As for attainability, our lab-grown diamonds come at a lower cost than mined diamonds and are identical to them in every way. Discover lab-grown diamonds and never go back to mined stones again when you shop Seed2Stone.ost. Add details on availability, style, or even provide a review.