Splurge
Bring on your glam squad. These fabulous styles are ready for all out dress up, but too fun to not wear everyday. Featuring more sustainable lab-grown diamond carat weight per piece, our Splurge designs double down on elegance in contemporary silhouettes that put a sparkle in your eye every time you wear them. Ethically and sustainably produced, these Seed2Stone beauties are an exceptional value at more 30% less than mined diamond styles. Mic drop please.
(See our statement Mic Drop Earrings below!)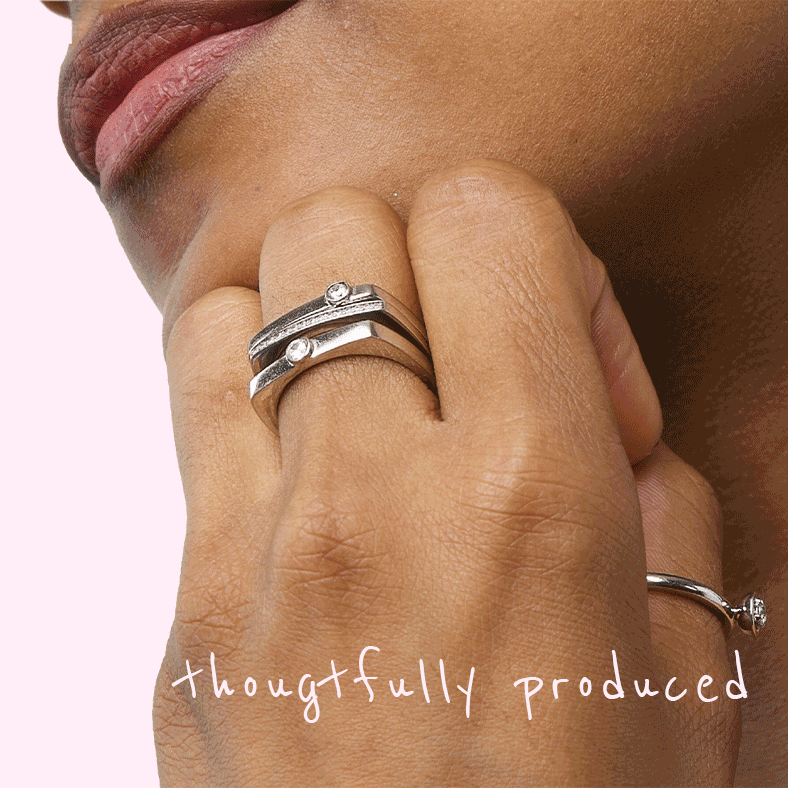 Why Choose Lab-Grown Diamonds
The answer is simple: more sparkle to the future.
Lab-grown diamonds are your new best friend. Earth-friendly, ethically sourced, and lab-made, sustainable diamonds are chemically, physically, and optically identical to mined diamonds. The only difference between lab-grown and earth-mined diamonds is their origin, and ultimately their cost to YOU and the environment.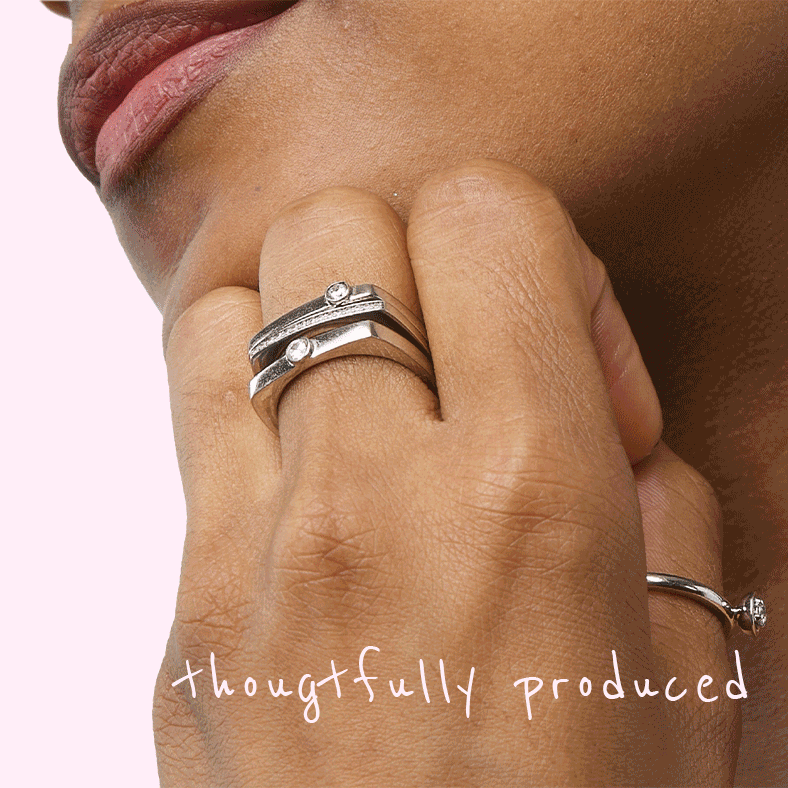 Ethical Jewelry
You might think that our affordable diamond jewelry comes with some sort of catch, but in fact, we actually make it part of our mission to ensure ethical, sustainable design from every angle. Whether it's sourcing, manufacturing, or shipping, we take significant steps to guarantee better processes that support the environment and strive for social change. All our metals are SCS certified as recycled, and our manufacturing partner is RJC certified and held to the highest ESG standards. Even better, we plant one tree for every purchase made to support global reforestation. So shop now and do better for yourself and for the planet.
Learn more about Seed2Stone