Trinkle Collection
Triangle Settings + Sprinkles of Lab Grown Diamonds = Trinkle.
Sparkle Better™ in this collection of martini set diamonds with a fresh take on classic styling with bold shapes and fierce designs. Our aesthetic combines sleek lines, bold elegance, and edgy, 'spiky' looks. We mix an urban vibe with just a hint of classic style so you can enjoy a fresh take on fine jewelry. Our signature Trinkle settings or styles capture all the light, allowing our diamonds to sparkle just as brilliantly as you do. Shop this collection to discover edgy earrings, bracelets, necklaces, and more for attainable everyday style.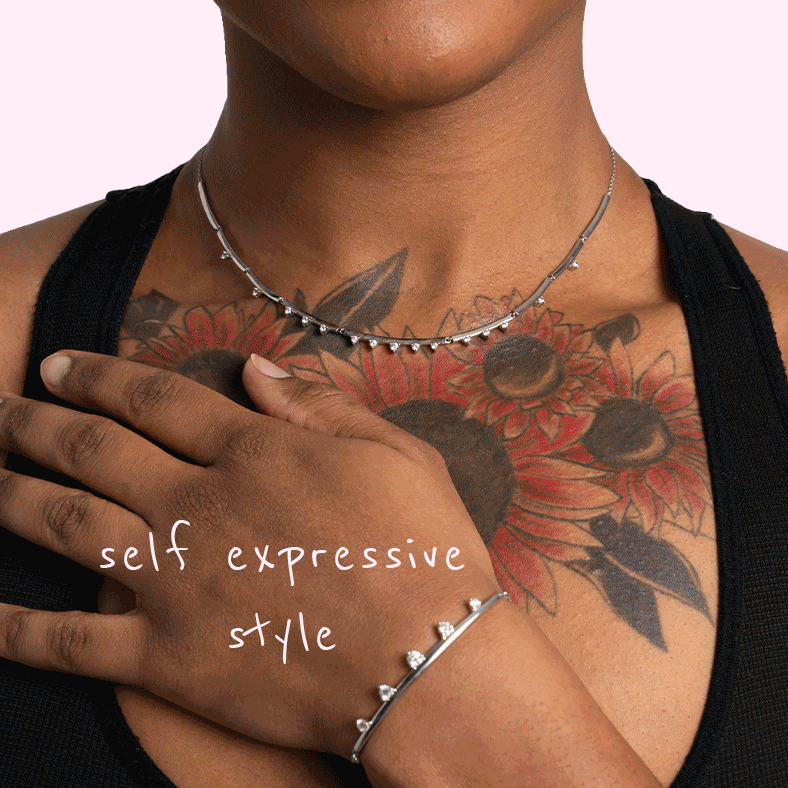 Edgy Jewelry
Even though the diamonds we use are round brilliant cut stones, the martini setting shows off more of the diamond while maximizing the refraction of light to create rainbow sparkles with every movement. These settings are the signature look of the Trinkle Collection. Whether it's our edgy earrings or urban ear cuffs, our Trinkle jewelry exudes an effortless sophistication and the right amount of provocative allure. Mix and match pieces within this collection or other collections to experiment with layers. Stacked rings and necklaces allow you to infuse our designs with your own personal touch.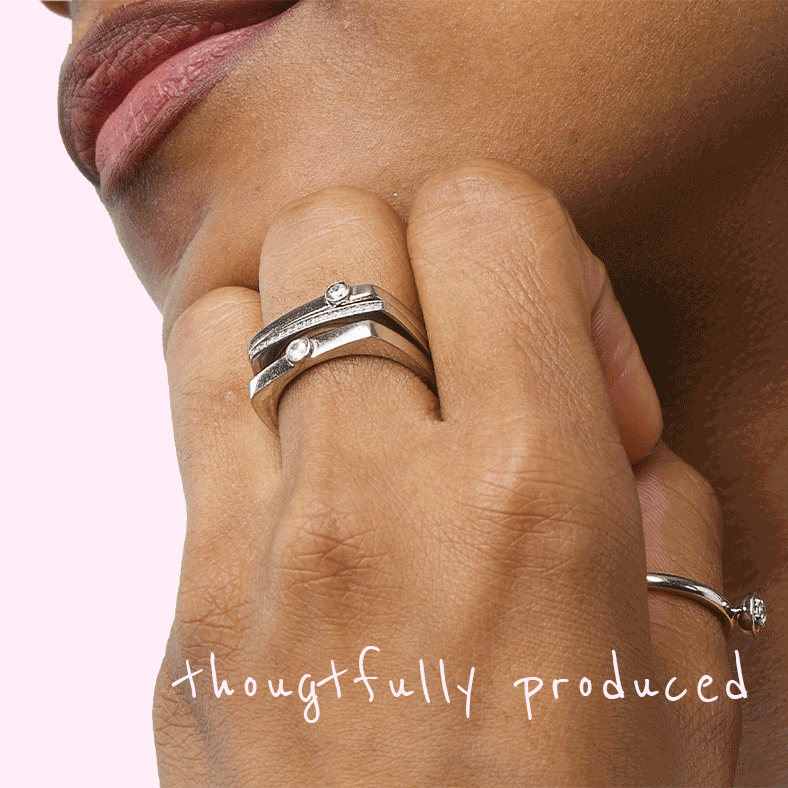 Shop Sustainable Design
At Seed2Stone, we aim to disrupt the diamond industry with more than just a modern take on aesthetics and revamped outlook on affordability. We also strive to change the industry from within through sustainable, ethical processes. Our diamonds are grown in a lab to ensure they're free of conflict and environmentally harmful mining practices. Seed2Stone also exclusively SCS certified recycled metals that come from above-ground sources. Even the packaging for our edgy jewelry is minimalist to cut down on waste.